Becoming a professional truck driver can be an exciting and lucrative career path. With the growing demand for goods transportation across the country, trucking companies are eager to hire qualified drivers. However, before you can start driving and earning a paycheck, you need to pass the Commercial Driver's License (CDL) test.
While the CDL test can seem daunting, there are proven strategies to help you succeed. With the right preparation and mindset, you can ace the exam on your first try. In this article, we'll share insider tips and secrets to passing the CDL test and kickstarting your trucking career.
Understand the CDL Test Format
The first step is understanding what's on the actual test. The CDL exam consists of two main components – a general knowledge test and a road driving test.
The knowledge test is taken at your local DMV and covers topics like:
Safe driving techniques
Operating commercial vehicles
Transporting cargo safely
Hazardous materials regulations
Air brakes
Vehicle inspections
You'll need to answer a minimum of 80% of the questions correctly to pass. The number of questions will vary by state, but plan for at least 50 questions.
After passing the knowledge exam, you'll need to pass the road driving test. A DMV examiner will assess your hands-on driving abilities with a Class A or B vehicle. You'll need to demonstrate skills like:
Backing up
Turning
Shifting gears
Performing inspections
Obeying traffic laws
Scoring well on both the knowledge and road tests is essential for earning your CDL. With preparation, you can walk in fully confident on testing day.
Study the CDL Handbook Thoroughly
One of the best ways to prep for the knowledge test is studying the free CDL handbook from your state's DMV. This should be your main educational resource as it covers all the topics that will be on the exam. Set aside ample time to read through the handbook multiple times and take detailed notes.
Here are some key handbook sections to focus on:
Licensing information: Learn about the different CDL classes (A, B, C) and specific endorsements for vehicles like school buses, tankers, and doubles/triples.
Air brakes: Master air brake components, dual air brake systems, and safe braking techniques. Knowinspecting air brakes and handling brake failure.
Vehicle inspection: Study the detailed pre-trip, en-route, and post-trip inspection steps required. Know which mechanical components must be inspected.
Basic control skills: Get comfortable with essential maneuvers like straight line backing, alley dock backing, parallel parking, and offset backing.
Safe driving practices: Brush up on defensive driving habits, managing speed and space, handling skids and blowouts, dealing with railroad crossings, and more.
Also pay extra attention to any state-specific information in the handbook that may be covered on the test.
Use CDL Practice Tests
Once you've studied the handbook, taking practice tests is critical. Treat the practice exams like the real deal by timing yourself and simulate testing conditions.
Many practice tests are available online and through paid apps like CDL Genius. You can take an individual practice test focused just on air brakes, combination vehicles, hazmat rules, and more.
Identify any weak knowledge areas based on practice test performance. Revisit those sections in the handbook and use online resources to strengthen your understanding. Repeat the process until you're achieving consistent scores above 80% right on practice exams.
Know What to Expect on Road Testing Day
On road testing day, the examiner will assess your driving abilities with a Class A or B CDL vehicle. Use these tips to ace the road test:
Complete the pre-trip inspection – Follow every step needed to inspect lights, tires, fluids, safety components, the engine compartment, and under the vehicle. Vocalize each check to demonstrate the process.
Perform basic maneuvers flawlessly – Nail techniques like straight line backing, offset backing, parallel parking, alley docking, and coupling/uncoupling trailers. Make minor adjustments as needed and avoid hitting cones or curbs.
Master shifting gears – Show proficiency shifting up and down using double clutching and matching revs. Skip gears when appropriate to save fuel.
Maintain proper speed – Obey all speed limits when on public roads. Keep speeds safe and controlled when backing into docks or parking areas.
Use mirrors effectively – Check mirrors frequently to monitor traffic and stay aware of the truck's position. Proper mirror use is vital for safety.
Communicate intentions – When backing up or changing lanes, use turn signals and tap the horn to warn others.
Obey traffic laws – Come to complete stops at stop signs and lights. Keep a safe following distance and don't make illegal passes. The examiner will check for seat belt use too.
Ace the road test portion by showing you can safely operate the vehicle in multiple situations.
Choose the Right CDL School
A reputable CDL school can make all the difference in preparing for exam day. Research different trucking schools in your area to find the best fit. Key factors to consider include:
Cost – Compare tuition fees between schools and look for financial aid options if needed. Some employers may reimburse your training costs.
Curriculum – Look for schools that offer classroom instruction, driving simulation, behind-the-wheel range training, and on-road driving practice.
Licensing help – Many schools handle the paperwork and appointments needed for permits, license upgrades, and endorsements.
Job placement – Some schools partner with local trucking companies to place graduates in jobs after earning a CDL.
By training at a quality CDL school, you'll gain the skills and confidence needed to excel as a professional truck driver. The personalized instruction will fully prepare you to pass the CDL exam with flying colors.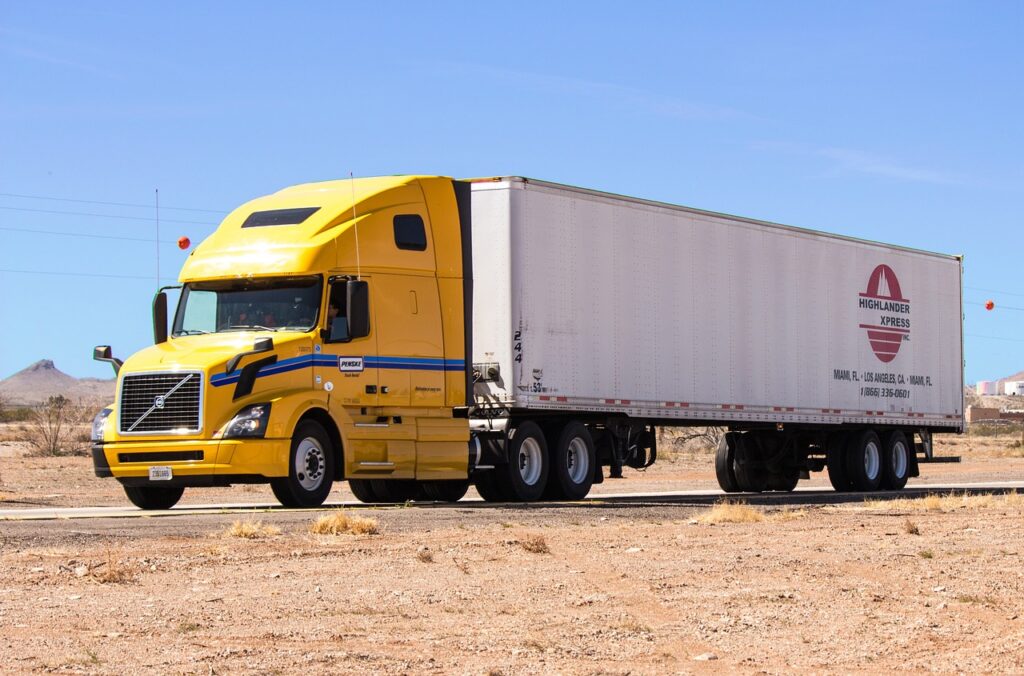 Develop Healthy Lifestyle Habits
Once you start working, truck driving can involve long, stressful hours and unhealthy eating on the road. That's why it's smart to build healthy habits even before you begin driving professionally, like:
Adopting a nutritious diet – Fill up on protein, fruits, vegetables, and whole grains. Limit sugar, salt, saturated fat, and processed junk foods. Meal prep on your days off to have healthy options on hand.
Staying hydrated – Drink plenty of water instead of sugary beverages. Avoid excessive caffeine and alcohol which can dehydrate.
Exercising regularly – Do strength training, cardio, yoga, or mobility exercises to stay active. This keeps your energy and focus high.
Getting enough sleep – Prioritize 7-9 hours of sleep per night. Being well-rested greatly reduces fatigue on the road.
Managing stress – Try meditation, listening to music, calling a friend, or deep breathing when feeling overwhelmed. Keep your mental health in check.
Building these healthy habits now will pay off enormously for handling the demands of trucking down the road. Your body and mind will be up for the task.
Earn Certifications and Endorsements
After getting your basic CDL license, consider further expanding your credentials. Extra certifications show your dedication to the profession and can increase your hiring competitiveness.
Here are some valuable CDL endorsements and certifications to consider:
Hazmat endorsement – Required for transporting hazardous materials. Necessary for chemical, waste disposal, or fuel transportation jobs.
Tanker endorsement – Lets you haul liquids like fuel, milk, or water in tanker trucks. Critical for gasoline transportation.
Doubles/Triples endorsement – Allows you to pull double or triple trailers. Opens up opportunities with large carriers.
Passenger endorsement – Needed to transport passengers in a bus, shuttle van, or motorcoach. Helpful for tourism and group transportation jobs.
Transportation Security Administration (TSA) certification – Provides federally regulated clearance for hauling hazmat loads.
Commercial Motor Vehicle Safety Act Training – Improves safety awareness of CMVS regulations and best practices.
Building up your credentials shows your dedication to trucking and can increase safety, job options, and pay.
Join Trucking Associations
Being part of leading trucking associations provides many benefits for new drivers, including:
Networking opportunities – Connect with fellow truckers to exchange tips and find job leads. Attend local meetups and national conventions.
Continuing education – Access trade publications and online training materials to continue developing your skills. Some groups offer CDL test prep materials.
Advocacy representation – These groups lobby lawmakers nationally and locally on issues impacting trucking regulations.
Group insurance rates – Associations offer competitive health, dental, life, and disability insurance for members.
Business discounts – Take advantage of discount programs on equipment, fuel, tires, maintenance, and other big purchases. Savvy savings for owner-operators.
Check organizations like the Owner-Operator Independent Drivers Association (OOIDA), Women in Trucking Association, and state-level trucking associations. The camaraderie and perks can enhance your career.
Explore Specialized Transportation Jobs
One exciting aspect of trucking is the wide variety of driving opportunities available. Beyond just long-haul over-the-road transport, consider exploring these specialized truck driving jobs:
Flatbed trucking – Hauls construction equipment, lumber, pipes, and other loose cargo needing open access. Requires proper load securement.
Tanker trucking – Transports bulk liquids including gas, diesel, chemicals, milk, or crude oil. Need tank endorsements.
Refrigerated trucking – Hauls perishable freight that needs temperature control, like produce, meat, dairy, or medical supplies.
Dump trucking – Transports loose materials like gravel, dirt, sand, or demolition waste to disposal sites. Requires mastering the dump bed.
Local delivery/route trucking – Provides local pick-ups and deliveries on a predictable metro route. Allows nightly time at home.
See what types of localized, specialized trucking match your lifestyle and interests. Your CDL license gives you options.
Decide Between Company Driver vs. Owner-Operator
Early on, you'll need to decide between working as a company driver or becoming an owner-operator with your own truck. Here's how the two paths compare:
Company Driver
Less financial risk – The company provides the truck
Easier to get started – Carriers help with licensing and training
Consistent route/miles – Dispatchers handle your schedule
Benefits like insurance/retirement – Provided through the company
Owner-Operator
Greater earning potential – Keep a larger cut of your loads
Independence – Run your own business and choose loads/routes
Tax write-offs – Write off truck expenses to reduce tax liability
Build equity in a business – Grow a valuable asset over time
Weigh whether you want the structure of company driving or the freedom of running your own trucking business. Your path can evolve over your career too.
Understand Truck Financing
If becoming an owner-operator, you'll need to finance or lease your truck. Shop national lenders that specialize in truck financing to get the best rates and loan terms. Bring documentation like your CDL license, proof of insurance, business documents, tax returns, and down payment availability.
Seeking an older used truck can reduce your payment but increase maintenance costs. Newer trucks have better fuel efficiency and amenities but cost more. Review all loan terms carefully and run the numbers on your projected monthly payment compared to expected earnings.
Many financing companies also offer truck leasing options. This allows you to get a newer truck with lower upfront costs, but requires monthly payments over several years. Look into all financing and leasing options to make the best decision for your budget.
Leverage Apps and Technology
Today's apps and trucking technology make the business side of driving easier than ever before. Use modern tools to your advantage as both a company driver and owner-operator.
Helpful apps for truckers include:
Trucker path – Finds truck stops/parking and weighb stations along your route. Provides crowd-sourced road alerts from other drivers.
GasBuddy – Locates cheap diesel prices so you can plan fill ups. Provides estimated fuel costs for a given route.
Load boards + TMS – Post and find loads available for hauling, compare rates across shippers, manage invoicing and payments.
E-logs – Electronic logs to track hours of service and duty statuses. Ensures compliance with federal HOS regulations.
Maintenance tracker – Digitizes vehicle inspection checklists, maintenance records, and parts invoices so information is organized.
Cash advance – Gets quick cash advances against future paychecks when in a financial pinch while on the road.
Leverage the best apps to simplify administrative work, track expenses, find better routes/loads, and improve productivity.
Become a Trucking Entrepreneur
For the most ambitious truckers, look at building your own trucking empire. Beyond just driving yourself, successful owner-operators expand their fleet over time and hire other drivers. This creates a full trucking business with major earnings potential.
Steps to build a trucking company:
Start as an owner-operator to gain experience on the road
Reinvest earnings into purchasing additional trucks
Vet and hire Class A CDL drivers as employees
Obtain motor carrier authority and DOT number for interstate shipping
Market services to shippers and freight brokers to book consistent loads
Implement accounting systems and safety protocols across the fleet
Consider an office and maintenance shop to base expanded operations
Managing a full fleet takes business savvy beyond just driving. But the financial upside in profit and equity can be immense.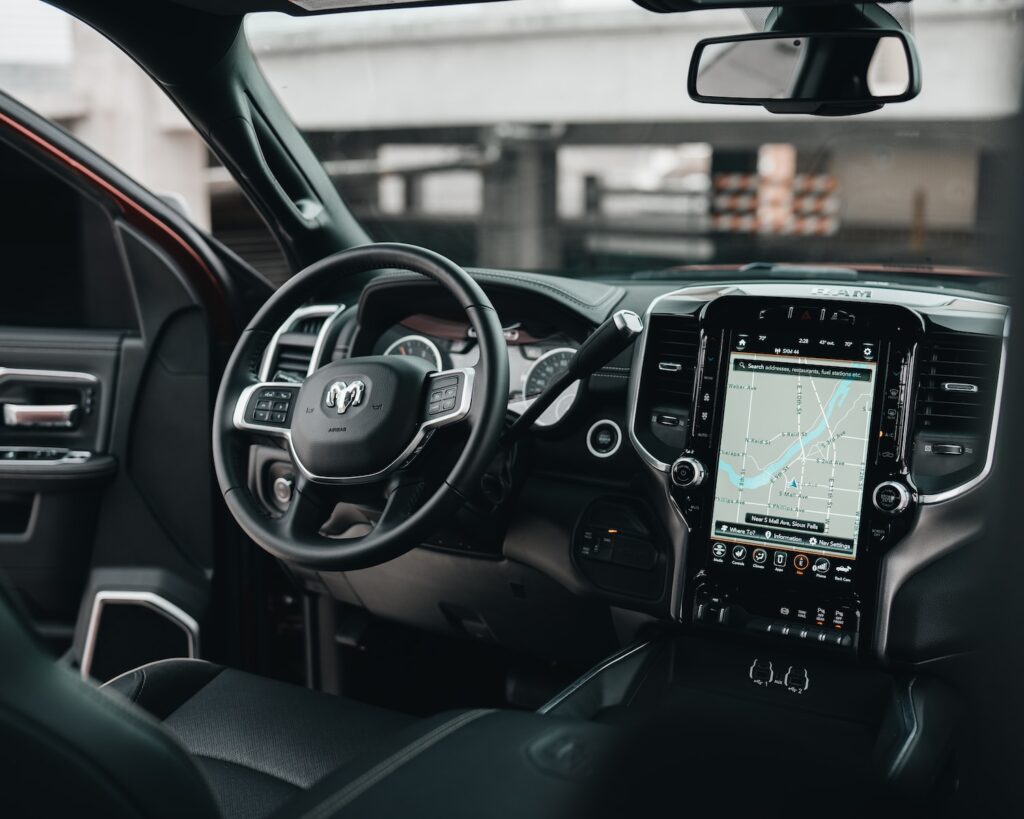 Change Gears After Retirement
Don't think your trucking days have to end at retirement age. Many seniors continue driving well into their 60s or 70s for the freedom and supplemental income.
Light-duty, short-haul options tailored to retirees include:
Part-time route delivery or courier services
Renting your services and rig to younger truckers
Shuttle or paratransit transport for senior centers
Delivering RVs across the country for dealerships
Joining volunteer trucker groups that deliver supplies after disasters
Reduce mileage and take longer breaks, but utilize your commercial license. Relaxing road trips transporting less hazardous loads may be the perfect semi-retirement gig.
Accelerate Your Trucking Career
Passing the CDL test is just the first step to an exciting and prosperous trucking career. Use these insider tips to hit the road running and grow your opportunities behind the wheel. Stay safe out there and keep the cargo rolling!
Want to guarantee that you will pass and get your CDL now? Want a secret guide built by Truckers for you to pass? Click Here